October 27, 2012 at 4:38 PM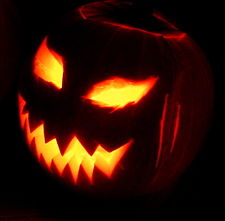 HAPPY HALLOWEEN FROM STRYKER ENTERTAINMENT!
Ever since we launched our official website in September, one of the advantages we boasted about is the ability to offer special discounts and promotions to our loyal customers. For taking the time to check out our site and our blog, we're going to give you a treat this Halloween!
We want to say thank you by offering you 25% off your purchase on Halloween. This sale will last 24 hours, all day, for Wednesday, October 31st, 2012. Just use promotion code TR1CKORTR@AT at check out. No catches - it's that simple!

Please add a comment
Leave a Reply